The Spa at Lavender Lane by Phyllis Melhado will be released tomorrow!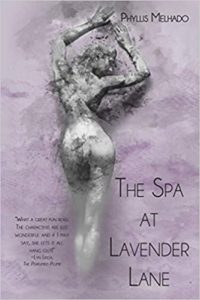 Early reviews have already been raving about this new women's fiction.

"The Spa at Lavender Lane" received a 5 star rating from Reader's Favorite, hailing it as "an addictive story…driven by the main characters, each of which is a real person."

GoodReads has listed the book as one of the "Best Contemporary Women's Fiction Novels with a contemporary setting and captivating female voice."

Well known author and fashion designed Jeffrey Banks gave "The Spa at Lavender Lane" a fabulous review calling it a "rollicking good read…full of wonderfully developed, diverse female characters…[this book] will massage and soothe your soul and funny bone at the same time."

We can't wait for its birthday tomorrow, Phyllis! I am so proud of you as both your friend and your agent.

See for yourself what all the excitement is about, and pre-order "The Spa at Lavender Lane" on Amazon here.