About Us
We Help Authors Through All Stages of Publishing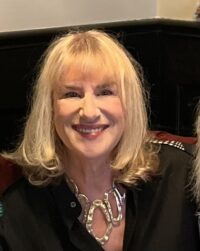 About Langtons International Agency
Linda Langton is Founder and President of the successful international literary agency, Langtons International Agency. Based in New York since 2001, it has had many successes, specializing in business, self-help, memoir, and true crime, as well as mystery, thrillers, women's and literary fiction. The agency has sold more than 30 books in the last two years to commercial publishers.
Many of our successes are book based and have been translated into film and television, including the memoir Trumbo by Bruce Cook which was nominated for an Oscar Award, sold to Grand Central Publishing. A best-selling Sherlock Holmes series, Art in the Blood by Bonnie MacBird sold to HarperCollins UK which published the series internationally to 17 countries. Three true crime books rights sold for film and television including the Lifetime television Death of a Vegas Showgirl.  Love and Money reality show from the book by Ann Carrozza sold to CBS.
In the past year, Linda has sold a women's business book to Atria for a six figure deal, and five figure deals to Workman, Turner Publishing, and Running Press.
Our new online advertising magazine, Books On Our Radar, launched in June 2019, is continuing to gain great momentum.
From Manchester, England, Linda was educated at Elizabeth Gaskell College, Manchester, and at the London School of Economics. Before moving to New York, Linda was co-founder and publisher of the $50 million global book, greeting card and calendar company, The Ink Group. The company had offices in Australia, US, UK and NZ.  The company licensed many notables including The Far Side, Recycled Paper Greetings, Star Wars, Monty Python, Tate Gallery, National Geographic, Sydney 2000 Olympics and won numerous international awards for business, design and innovation.
Linda was inducted into the Australian Business Women Hall of Fame, was NSW Business Woman of the Year, and is a member of International Women's Forum, Women's Forum of New York and is a founding and lifelong member of Chief Executive Women of Australia.
AFFILIATIONS
Member of the International Women's Forum
Member of Women's Forum New York
Member of Forum UK
Lifelong and founding Member of Chief Executive Women of Australia
Business Women Hall of Fame
Article of Thrive Global: https://thriveglobal.com/stories/thriving-and-reinvention-linda-langton-and-central-park-south-publishing/
Huffington Post: http://huffingtonpost.com/Linda-Langton-Super-Agent
Linked In:  https://www.linkedin.com/in/lindalangton